For your work environment to be stellar, you need your employees to be happy. If they are content and satisfied with their job, they'll be more likely to contribute to the well-being of the company. Here are some engagement activities to ensure they stay happy.
What Is Employee Engagement and Why Is It Important?
Employee engagement is more or less the emotional commitment that the employee has for a certain job. It revolves around how much that person cares about working at your company. Employee engagement is important because, the higher it is, the likelier your staff will be to get things done in your company.
Employee Engagement Activities to Try
To promote employee engagement, here are some activities you can try:
1. Events that Include Families
A person feels most included when you also include their family. This is why you may want to host events that employees may attend with their families. You may use the virtual mystery games and scavenger hunts offered by Cyberlite Books to keep the kids and families entertained.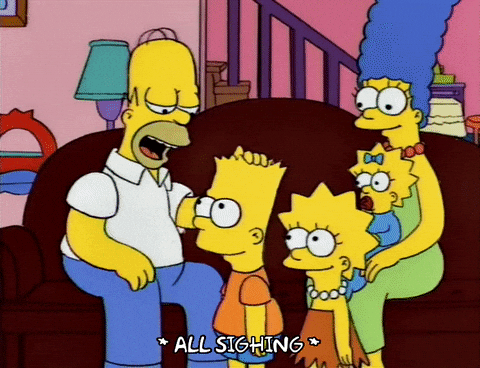 Credit: Giphy
2. Special Days
Make a special day, such as "no uniform day," or "bring your pet to work" day. This should help them feel extra special and comfortable at the job.
3. Virtual Games and Tournaments
A competitive game can improve teamwork and diversity. It also keeps the spirits up, which can further improve productivity. Check out some cool virtual games here that you can play across various global regions.
Credit: Giphy
4. Cool Swag for Whole Families
For effective employee engagement that will make the people feel extra special and happy, you might want to provide cool swag for the entire family. For instance, Cyberlite Books have great illustrated workbooks that you may customize with the logo of your company. It would be a great thing for employees to bring home to the kids.
5. Learning Lunches
Learning lunches have the advantage of being both entertaining and informative. Encourage your workers to break barriers and improve their teamwork by having lunch meetings. View this catalogue of inspirational keynote speakers you can consider for your next learning session.
Credit: Giphy
6. Invigorating Training Sessions
Don't let training sessions be as boring as they usually are. Bring special speakers to these training sessions, so that the employees are excited and engaged.
7. Team Building Activities
Team building activities that are outside the office environment are something that will facilitate bonding and allow the workers to relax. Whether it's laser tag, bowling, or a weekend away, the employees will love it.
8. Bar Nights
More and more companies are adding bar nights to their engagement activity list, as they are a good way for employees to blow off some steam. Just make sure it has a wide menu, for those who don't drink.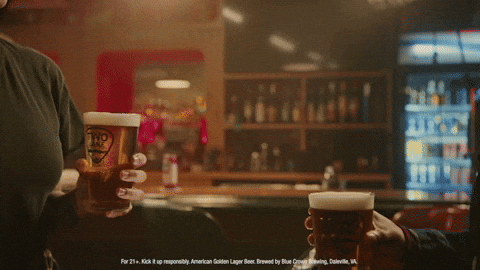 Credit: Giphy
9. Celebrate Special Days
Whether it's a birthday or an anniversary, it must be celebrated. An employee will be more likely to engage with the company if they see it cares about them.
10. Volunteering and Charity Days
Charity days will bring all employees together for one common good. Give your employees the option to organize charity events that they are passionate about.
An engaged employee is every manager's dream. So, you can keep your staff happy by incorporating as many engagement activities as you can.