Remember when your children were toddlers running around the playground, never noticing the differences between themselves and their friends? It wasn't until they started going to school and learning that their classmates' families might be different to yours, or other children come from different cultural backgrounds.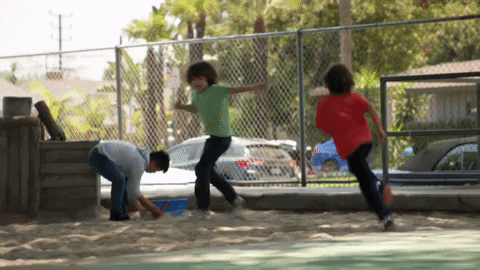 As our children step into the tween and teen years, they become more self-aware and the questions follow suit. It's only when we're faced with difficult questions thrown at us that the need to have complex conversations in regards to race, gender, wealth disparity, and privilege becomes more important. Don't shy away from these conversations - instead, spark interest and curiosity early with the book, Me, You, and Them.
In the book, Me, You, and Them, young readers are putting on the greatest show in the universe to celebrate diversity, equity, and inclusion. They'll meet quirky characters like the twin sisters Equity and Equality, the classroom bullies Prejudice and Discrimination, and find out the true meaning of diversity with best friends Empathy and Compassion. Kids will learn how and why we are different, and how to embrace differences to be more inclusive.
Find out what makes Me, You, and Them the most awesome diversity and inclusion book for kids…
1. It is the dream gift for every free-thinking child.
A child walks through the scenes of a great show, showing art and cultures from around the world as they meet characters such as Bias, Judgment, and Entitlement on the way.
2. It features all the core topics of Diversity, Equity, and inclusion
This book is suitable for ages 8 and up, and breaks down the many issues around the DEI conversation. These issues include race, gender, sexual orientation, disabilities, neurodiversity, privilege, appropriation, wealth and education diversity, and much more.
3. An interactive workbook with lots of engaging activities
Real learning comes with action and this book is packed full of fun activities that encourage curious playing and critical thinking. The unique activities are designed to get the whole family involved, like recognising your privileges and raising money for your cause!
4. Your child will be motivated to become a young activist
The book explores the idea of being an activist for a cause that your child believes in. They can think through what their values stand for, and what they can do today to make the world more fair and equitable for everyone!
Get your copy of Me, You, and Them today at https://www.cyberlitebooks.com/shop