We live in a time of corporate diversity, which means that corporate social responsibility (CSR) is also something you should focus on. At first, corporate social responsibility was associated with reducing the environmental impact, but the last decade we've seen a shift towards social impact and justice. Here are some emerging CSR trends you might want to look out for.
1. Diversity, Equity, and Inclusion
Racial bias has always been quite a problem in the past. People would be discriminated against when being hired or interviewed for a spot, causing workplace hostility.
That being said, things are slowly changing as more and more companies are adopting a diversity, equity, and inclusion approach. Hiring minorities is becoming more and more common, due to their potential for bringing new ideas to the table, all from a different perspective.
Me, You, and Them is a children's workbook about diversity, equity, and inclusion written for a global audience.
2. Global Giving
Global giving has been gaining more popularity these days. Increasingly more companies throughout the world are making charity contributions and are encouraging their employees to give in their own communities as well. Philanthropy is not only tied to the U.S. anymore; it's a global trend packed with gift matching programs and volunteer work.
For example, a global giving idea would involve gifting Cyberlite books for children and families, educating them on social issues. Corporate social responsibility means that you'll also need to teach diversity and inclusion as much as possible.
3. Small Business Support
Offering small business support has also become a big corporate social responsibility trend. The pandemic had a devastating effect on the business world, and small businesses were the most affected of them all.
Non-profit organizations looking for ways to support small businesses that are essential for vulnerable neighborhoods, and bigger businesses are also assisting in the process. By helping small firms – especially the ones that were significantly affected – we can help ensure global productivity and sustainability.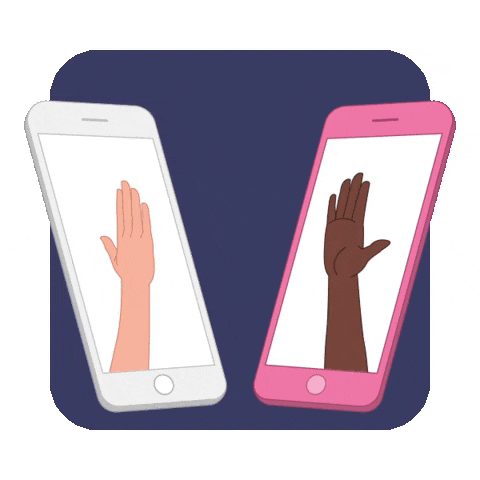 Credit: Giphy
4. Virtual Volunteering
The advantages of working from home have become quite obvious in the past two years. Thus, more and more companies are thinking of arranging for a flexible work-from-home program even after the pandemic is over.
Still, while working from home is popular, virtual volunteering is also becoming a thing. Many CSR leaders are trying to encourage the implementation of permanent virtual volunteer programs for those who require assistance.
5. Proactive Demonstration and Transparency
Last but not least, a popular CSR trend that will take over 2022 is proactive demonstration and transparency. This trend will allow CSR leaders to build a brand that is much more trustworthy.
Nowadays, consumers are looking for companies that are true to their word, so techniques such as external audits may be used to prove that. In a time when the consumer is doing increased research on the brand, proactive demonstration and transparency have become highly enforced.
The Bottom Line
The year 2022 is a year of involvement. Corporate social responsibility is more important than ever, and more and more trends are emerging every day. By keeping up with them, you should also be able to maintain your brand relevant.